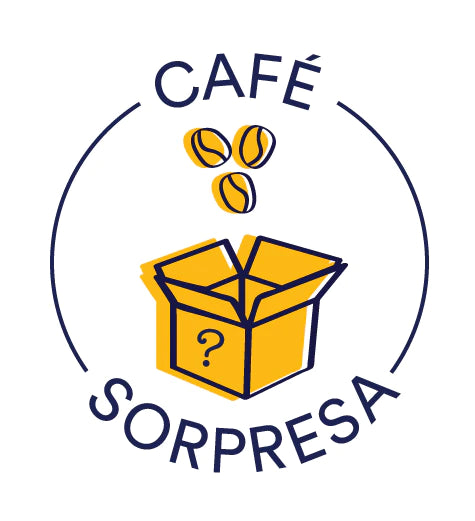 Surprise Coffee Subscription
By choosing a monthly subscription, your payment will be debited on the day of your order and subsequently the same day of each month you initially subscribed.
To manage your subscription efficiently, we recommend that you create a customer account. Visit https://cuela.coffee/account/register to start.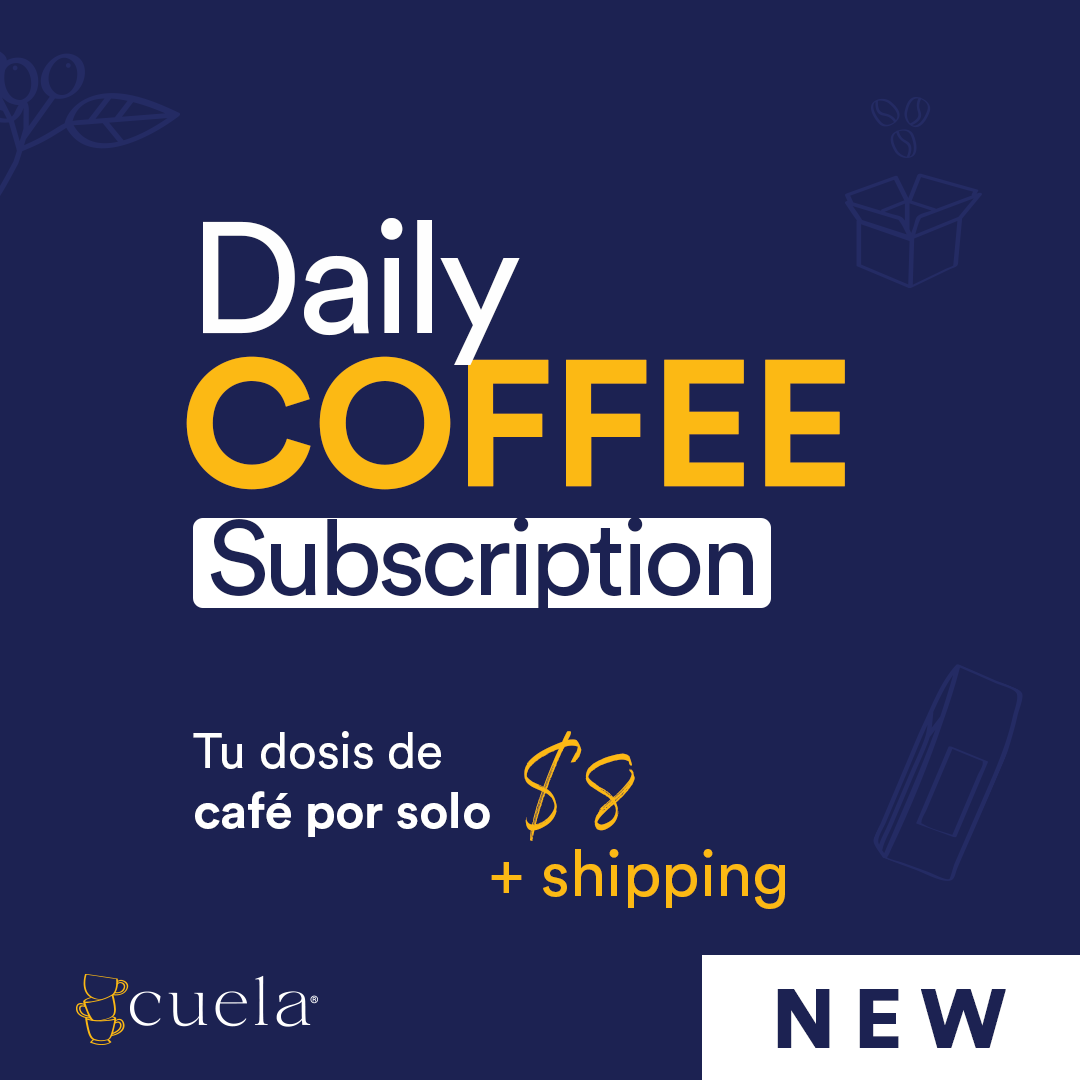 Experience our Latest Subscription!
For just $8 + Shipping you will enter in a cycle of receiving randomly our Bestselling Beans.
Choose the frequency that suits you the most: Weekly, two weeks, three weeks or monthly.
Enjoy our Daily Coffee Subscription, the subscription where price meets quality.
To manage you subscription please create an account: https://cuela.coffee/account/register
Support a Coffee Farmer One Month at a Time
With Surprise Coffee Subscription you will be able to receive one coffee curated by us every month. While doing this, you'll be having fun and you will also be supporting hundreds of families who work hard every day in the mountains of Puerto Rico.
"As producers, Café Sorpresa gives us the possibility of reaching more people than it would be difficult for us with our own efforts. In addition, working with the Cuela team has been a tremendous experience. There is a relationship of trust and everything they say is fulfilled."
"Being able to be a part of Café Sorpresa has helped me not have to worry about the month's payroll for farm workers, among other things."
"With my last Café Sorpresa I was able to reinvest in the farm and in a tasting room that I had yet to build. In addition, this is not only beneficial for me as a small business owner, Café Sorpresa makes it possible for me to employ workers from the neighborhood and thus provide for their families."
"You support the coffee industry in Puerto Rico, but not only that, you also support the small merchant that we are. They promote our brand and that has been super positive for La Casona Specialty Coffee. This exhibition motivates us a lot to move forward. This year I have the goal of rebranding the brand to be able to present it better."
"We are very happy with Café Sorpresa because it has been a great opportunity to bring our special selections to those amateur coffee growers who like to try different things. I also get feedback from customers and that is a positive element."
Frequently Asked Questions
Yes, we ship to the United States and international shipments as well. Please include a phone number in case the mail service has to contact you for any questions about the address.
No, at the moment everything is online but you can place the order on our platform and a notification is sent via email as soon as the order is ready. For pickup at our facilities, it is important to select the pickup option at the time of purchase.
Cuela's operations team will be completing your order and shipping it within one to three business days of placing your order. If you do not do it on the days mentioned, we will be communicating to let you know the status of your order.
Cuela's operations team will be completing your order and packing it within one to three business days of placing your order. As soon as it is packed, a notification will be sent via email with our contact information and location so that you can pick it up.
If your order is backordered, the first step is to access your tracking number provided on your order. If you do not have any relevant information or if the package is still late, you should contact the requested mail service so that they can provide you with concise information. If you are not successful, you can contact us at customerservice@cuela.coffee to help you in the process.